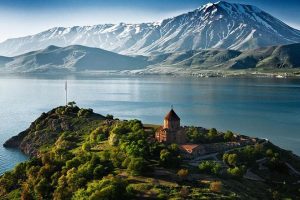 Tbilisi-Sevan Lake-Yerevan
Discover the best of Georgia and Armenia with our Tbilisi-Lake Sevan-Yerevan transfer! Enjoy a smooth,
comfortable journey with our prompt pick-up from your Tbilisi hotel and drop-off at Yerevan.
Make the most of your trip and stop by Lake Sevan for 3 hours, an unforgettable experience!
Don't miss out – book now and see the beauty of two countries in one day!
Inclusions:
Transportation
Hotel pick-up and drop-off
Exclusions:
Guide service
Reviews Scores and Score Breakdown