Short break holiday in Georgia

This short-break Georgia holiday package allows you to do must-do activities,
and briefly visit must-see places in three-five days. After buying this group of activities,
you have purchased a 2-way airport transfer  and the following bestseller activities:
-The first impression of Tbilisi-3 hours of walking with start times at 7 am or 6 pm 
-2 UNESCO sites-4 hours excursion in the ancient capital with start times at 10 am and 2 pm
-Highlights of Caucasus mountains with start time at 8:30 am
 You can use these activities for 3,4 or 5 days and spend the best time in Georgia. We will give you tips below on how to spend your short break holiday in this country.
Depending on your flight times, you can join half-day activities on your first or last day. You explore Tbilisi, the capital of Georgia, and Mtskheta, the country's ancient capital. You should join the most popular activity and spend the whole day in the Caucasus mountains on the second day. This activity is awarded as #1 and "best of the best" in the country. If you miss any half-day activities on the first day, do this on your third day and catch a departure flight on the same day or any other following day.
This group of activities is an excellent mix of history and relationships. You might meet a lot of exciting travelers from different countries, have fun together, and make the best connections for the future. Our main goal is to help you spend memorable time with interesting people and make new friendships. Suppose you are a big lover of history, food, drink, etc. No worries, you will not miss any of them. Remember, your local host travel company is officially awarded the best in the country.
Recommended itinerary
Day 1
-Meet the team at Tbilisi or Kutaisi Airport.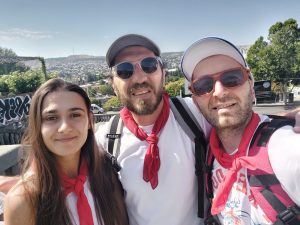 We will meet you at the airport. We wear a red scarf and always wait for the guests in front of the information center. So you can find us easily.
After a warm welcome, we will take you to the hotel in Tbilisi. If it is daytime, you can join any of our activities. If you arrive late and cannot reach any of our half-day activities, there is a big chance to have the same possibilities on your third day before departure.
Our meeting point in Tbilisi is Rose revolution square. 50m from Rustaveli metro station. You will see the Big Bicycle monument and our tour leaders wearing red scarf.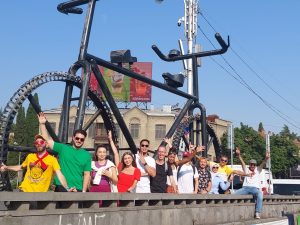 Day 2
08:30AM-Highlights of Caucasus mountains.
Duration: 12-14 hours.
-Meet other travelers at 8:30 am in front of the big bicycle monument. If you live at our partner hotel, we will pick you up at 8:15 am and take you to the meeting point. It would be best if you told us about the specialties during the check-in. For example, If you have any restrictions for taking photos etc. After the check-in procedure, find your favorite seat in the minibus before 8:55 am.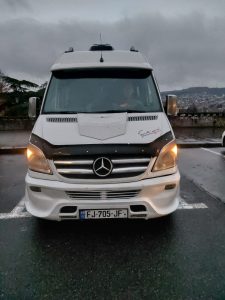 –Are you ready to go? Let's go and see paradise!
Tour the Caucasus Mountains safely on this guided day without driving yourself on scary roads. As you're driven into the mountains, you'll stop at several places along the way, including the Jinvali Reservoir and Ananuri Fortified Castle Ensemble. At the Gudari Viewpoint, you can opt to paraglide (extra fee). Be amazed by the architecture of the 14th-century Gergeti Trinity Church. A must for culture and nature enthusiasts.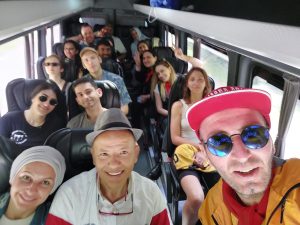 -Enjoy the calm beauty of the Zhinvali Reservoir. 
Zhinvali Water Reservoir is located north of the small town of Zhinvali, in the middle of the Aragvi River. It is one of the most beautiful places in Georgia and attracts many tourists. There is an important monument of Georgian architecture on the reservoir's shore -Ananuri, which makes this place even more enjoyable. Another monument located here is also noteworthy: during the construction of the Zhinvali hydroelectric complex, the 12th-century Church of the Cross, which is submerged in water for six months and can be seen for six months, was flooded. Zhinvali Reservoir is a perfect place to unwind in nature, for a picnic, or to escape from the summer heat. The reservoir and its surroundings are beautiful at any time of the year. Here you can get acquainted with important samples of Georgian culture, swim in blue water, sunbathe and enjoy the beauty of nature. The expansive space and the blue-green, rippling water between the mountains create incredible views. Zhinvali Reservoir is located between Alevi, Gudamakari, and Kartli ridges. Its surface area is 11.5 km², and the maximum depth is 75 m. The reservoir is of great importance for the water supply of the city of Tbilisi; it supplies drinking water to about half of the population of Tbilisi. Excellent place to take amazing pictures, with blue-colored water between three cordilleras.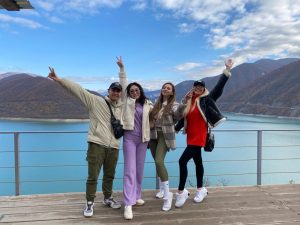 -Discover Ananuri, a fortress situated on the banks of the Aragvi River.
Ananuri fortress dates to the XVI-XVIII centuries and is situated on the foreland by the river Aragvi. Ananuri was a castle and seat of Aragvi's Eristavis (Dukes), a feudal dynasty that ruled the area from the 13th century. The castle was the scene of numerous battles. This is a perfect place for landscape Photography; there are breathtaking views of the fortress and Jinvali reservoir. The fortress remained in use until the beginning of the 19th century. In 2007, the complex was on the tentative list for inclusion in the UNESCO World Heritage Site program.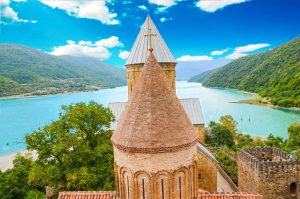 -Enjoy the rafting before lunch.
In case of good weather, you can try Rafting in Ananuri. Rafting experience isn't our service, which is an extra cost of approximately 50 USD per person. If you are going to go rafting, take clothes for change and inform us in the morning during check-in.
 You will start your rafting adventure from the village of Phasanauri to Ananuri. You will pass a beautiful valley and get your adrenaline pumping. The rafting experience will take around 1 hour and 20 minutes, including training and transportation From/to the start point.
Once we get to the river, you will receive instructions on how to sit in the boat properly, how to hold the oar, what to do in case you find yourself in the water, etc. Then, it's time to grab an oar and start our trip down the river Aragvi. Experienced instructors will be there for you during the journey and make quick and correct decisions if necessary. They know the river like the back of their hand. The minimum age for rafting experience is ten years.
The best period for rafting is from  April to October.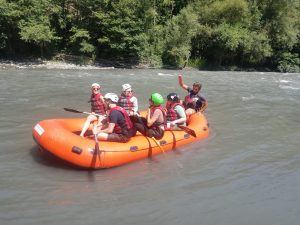 -Get the chance to sample traditional khinkali dumplings at the local restaurant.
Unique possibility to have lunch in beautiful nature. Try super delicious, homemade, traditional dishes, and most important, Khinkali, because you are in the homeland of these dumplings.
Khinkali is the quintessential Georgian cuisine, a juicy, savory dish that is so beloved that it is quickly becoming well-known even beyond the borders of Georgia. Specifically, a metropolitan version of this dish called Karakuri khinkali has recently grown in popularity.
The classic khinkali recipe consists of small portions of finely chopped minced beef, veal, or pork wrapped in a layer of thinly rolled dough. The minced meat is salted and mixed with a small amount of water, which, when cooked, mingles with the flavor of fatty beef and turns into the juicy broth for which khinkali is famous. The finished dumpling resembles a pouch of dough with minuscule folds sealed together on top.
It is believed that khinkali first appeared in Georgia's mountainous regions of Pshavi, Khevsureti, and Mtiuleti, but the dish quickly became popular and spread to other parts of the Caucasus. There are now many types of khinkali, with one of the most popular and delicious varieties known as kalakuri, or "urban" khinkali.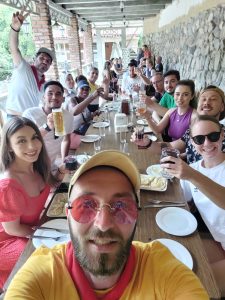 -Enjoy the snow in winter (15th Dec- 15th Mar).
Gudauri ski resort is located on Georgia's south-facing plateau of the Greater Caucasus Mountain Range. The resort is situated in the Stepantsminda District, at an elevation of 2,200 meters, above sea level, with a skiing area enjoying maximum exposure to the sun. Gudauri is located in the heart of the Caucasus Mountains. The resort takes on a new life as a fabulous sightseeing destination with fresh air and select areas for horse riding, mountain biking, hiking, paragliding, etc.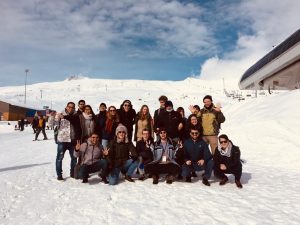 -Have fun in Gudauri in summer.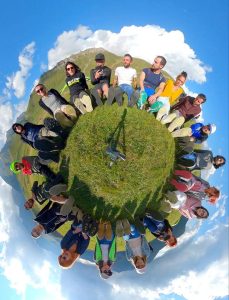 Enjoy your time in Gudauri.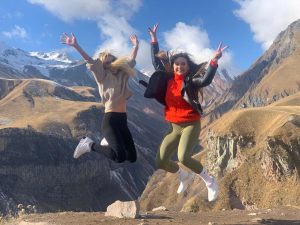 -Live a photographer's dreams.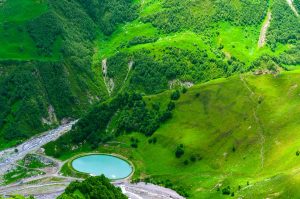 -Paradise for bloggers, vloggers, etc.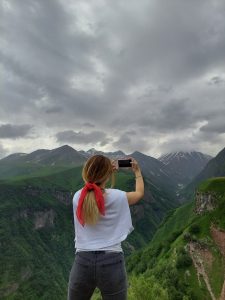 –Try horse riding in Gudauri. The horse riding experience isn't our service, which is an extra cost of approximately 20 USD. If you are going to do horse riding, please inform us in the morning during check-in.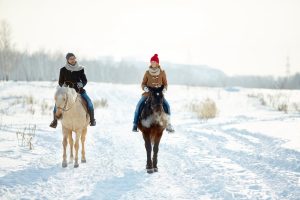 -Marvel at the medieval Gergeti Trinity Church and its mountainous surroundings.
Therefore in Kazbegi village, we can rent a 4WD car (5-7$ per person) to take us to the top of the mountain to visit Gergeti Trinity Church. Gergeti Trinity Church is a popular name for Holy Trinity Church near the village of Gergeti. The church is situated on the right bank of the river Chkheri and under Mount Kazbegi at an elevation of 2170 meters. The Gergeti Trinity Church was built in the 14th century and is the only cross-cupola church in Khevi province. In times of danger, precious relics from Mtskheta, including Saint Nino's Cross, were brought here for safekeeping. During the Soviet era, all religious services were prohibited, but the church remained a popular tourist destination. The church is now an active establishment of the Georgian Orthodox and Apostolic Church. You will get an epic panoramic view of the whole valley from the church. Due to its isolation in the steep mountainous area full of nature, the church remains the most iconic tourist attraction in Georgia. We will be impressed with the view of Mount Kazbegi, which is 5047 m high.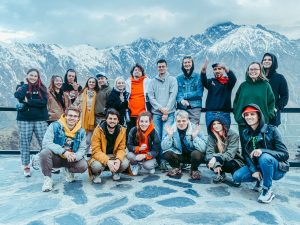 -Relaxing hour in Kazbegi Village.
Stepantsminda (Kazbegi) is known for its scenic location in the Greater Caucasus Mountains and is a center for trekkers and mountain climbing. Local attractions include Mount Kazbegi and the alpine meadows and forests surrounding Kazbegi Nature Reserve and Gergeti Trinity Church Outside of town.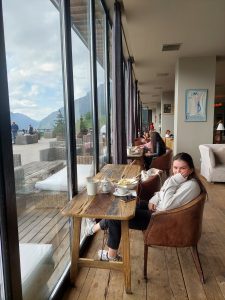 Overnight in Tbilisi
Day 3 to 5
You should follow your wishes and flight times on your third day. If you did not try our half-day excursion, you still have a chance to do it.
-Feel Tbilisi in the morning.
We start the walk from the Rose Revolution Square and go through Rustaveli avenue. We see Tbilisi's most important and magnificent buildings, visit the heart of the city, and walk down to the old town, which is one of the hottest rising destinations for travelers in recent years. There's not enough space in this paragraph to describe all the important sites of Old City, but with our friendly and knowledgeable guides, you can feel like you have a live google. 
 -This is my favorite place in Georgia.
The name of this monastery is translated as the "Monastery of the Cross." Jvari Monastery is a sixth-century Georgian Orthodox monastery near Mtskheta. Along with other historic structures of Mtskheta, UNESCO lists it as a World Heritage site. Jvari Monastery stands on the rocky mountaintop at the confluence of the Mtkvari and Aragvi rivers, overlooking the town of Mtskheta, formerly the capital of the Kingdom of Iberia.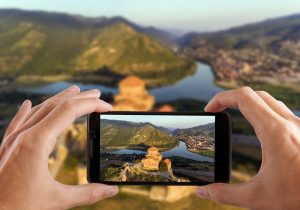 -Taste local food and drinks, and snacks. If you find time to join the UNESCO site tour, you will have around one hour to buy souvenirs or local foods before departure and take them with you.
We can take you to the airport on the same day or the following day. Depends on your departure date and time.
Transfer from Hotel to Tbilisi/Kutaisi airport
-Have a good flight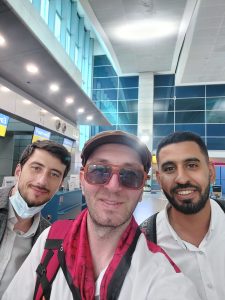 ---
Tour includes :
 2-way airport transfers
Two half-day activities
One full-day activity
Guide service
Hotel pick-up and drop-off (Only if you are more than 4 in the group or you live in our partner hotel)
Tour excludes:
Flight tickets
Food and drink
Accommodation
Optional 4WD car from Kazbegi to Gergeti.Extra 5-7USD per person.
Optional Rafting experience 50 USD.
Optional horse riding experience 20 USD.
Tips :
-July is the warmest month, with an average high temperature of 29.9°C (85.8°F) and an average low temperature of 17.6°C (63.7°F). In July, the average heat index is estimated at a hot 31°C (87.8°F). But even July is cold in the mountains. Take a warm jacket with you or try to find one in the online shop. The online shop has delivery to the airport. So you will not be frozen if you come from a warm country.
-We provide hotel pick-up and drop-off service only in case you are a group of more than four people or live in our partner hotels.
-Take sunscreen, an umbrella, second clothes for the mountains, warm jackets, cash for souvenirs, and comfortable shoes.
-If you have departure flights from Kutaisi airport, we will pick you up from Tbilisi  8 hours before departure time. If you have flights from Tbilisi airport, we will take you to the airport 3 hours and 30 minutes before your departure time.
.
---
Reviews Scores and Score Breakdown