Armenia and Georgia-One week in Caucasus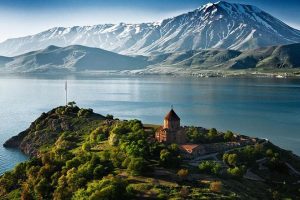 Armenia and Georgia
Discover the stunning beauty of Armenia and Georgia with our 7-day tour!
From Yerevan to Tbilisi and from Khor Virap to Gudauri Mountains,
explore both countries' fascinating history, culture, and cuisine.
Enjoy 3 hours of walking tours in Yerevan & Tbilisi, visit UNESCO sites,
explore the Areni cave and Noravank monastery in Armenia,
take an unforgettable time at Kazbegi & Gudauri mountains in Georgia,
and much more!
Let us show you the best of both Armenia & Georgia on this unique 7-day tour.
Inclusions:
Guide service 
All transportation
Wine tastings
Exclusions:
Food and drink
Accommodation
Flight tickets
Optional Activities
Tips:
Take only a backpack or small luggage with you.
You can buy everything else in these cheap countries.
Itinerary:
Day 1:
Arrival in Yerevan.
Transfer from the airport to the hotel.
05:15 PM Yerevan walking tour.
Overnight in Yerevan
Step into Yerevan, Armenia, with Arrival in Yerevan and have the trip of a lifetime!
Our day-one package includes pickup at the airport, drop-off at your hotel,
and an evening city tour of Yerevan.
Don't forget to look out for us wearing our red scarves!
Make your first day in Yerevan one to remember with your Arrival in Yerevan.
Day 2:
08:15 AM-05:00 PM Khor Virap, Areni cave, Noravank, winery.
Overnight in Yerevan
Explore the most enchanting sights of Armenia with Khor Virap, Areni Cave, Noravank, and a winery tour!
Enjoy a fun and informative day trip from Yerevan with our expert guide to learn
about this beautiful country's culture,
history, and landscape. Visit historical monuments, including Khor Virap Monastery,
Areni Cave, Noravank Monastery, and wine tasting in a family-run winery.
Get ready for an unforgettable journey full of stunning views and great memories!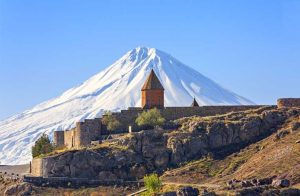 Day 3:
09:15 AM-02:00 PM 4 hours guided tour to Garni 
Overnight in Yerevan
Are you looking for a unique tour around Armenia?
Look no further than Garni Gorge. Explore some of the country's most
incredible archaeological monuments and natural wonders.
With our 4-hour guided tour, you'll experience the majestic Charents Arch,
visit the stunning Garni Temple, and admire the breathtaking beauty of Garni Gorge and Geghard Monastery.
Let's journey through history and experience Armenia like never before!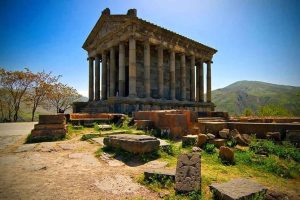 Day 4:
09:15-06:00PM Yerevan-Tsagkhadzor and lake Sevan -Tbilisi.
Overnight in Tbilisi.
Experience the beauty and culture of Armenia with this amazing full-day guided tour,
including Tsaghkadzor and Lake Sevan.
Enjoy a comfortable ride from Yerevan to the stunning countryside of Tsaghkadzor, Kecharis Monastery,
Lake Sevan, and Sevanavank Monastery.
Enjoy Armenia's breathtaking views, rich history,
and unique culture as you explore these beautiful sites.
Don't miss out – book your Tsaghkadzor & Lake Sevan Guided Tour today!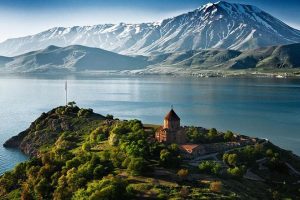 Day 5:
08:15 AM-11:00 PM Kazbegi and Gudauri Mountains tour.
Overnight in Tbilisi
Take in the breathtaking beauty of Kazbegi and Gudauri Mountains with an unforgettable tour!
From the stunning views of snow-capped mountains to untouched valleys,
you will be mesmerized by the awe-inspiring vistas.
Get closer to nature with a memorable trekking experience,
discover hidden gems, and enjoy the hospitality of local people.
With our tours, explore the Caucasus like never before!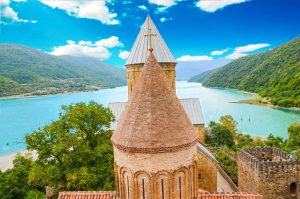 Day 6:
09:15 AM-02:00 PM 2 UNESCO sites in 4 hours-Ancient capital of Georgia.
05:15 PM-09:00 PM  Tbilisi evening walking tour
Overnight in Tbilisi
Experience the beauty and culture of Georgia like never before!
Explore the two UNESCO World Heritage sites of Mtskheta in just 4 hours.
Our guided tour takes you through the ancient capital of Georgia,
giving you a unique insight into its rich history and culture.
Discover the hidden gems of Mtskheta and Tbilisi, from majestic churches to bustling markets,
with our knowledgeable tour guide.
Enjoy the Tbilisi evening walking tour at the end of the day
–it's a great way to get to know the capital city!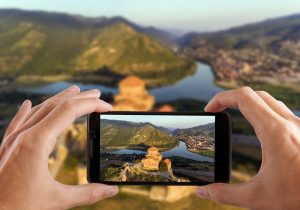 Day 7:Transfer to Tbilisi or Kutaisi airport
Make your holiday in the Caucasus complete with a safe and comfortable airport transfer.
With Airport transfer, you don't have to worry about how to get to your departure airport on time.
Our professional and experienced drivers will pick you up from your hotel
and deliver you safely to the Tbilisi or Kutaisi airport.
With Airport Transfer, enjoy an effortless journey from the Caucasus to your next destination!
Thank you for your visit!
Reviews Scores and Score Breakdown